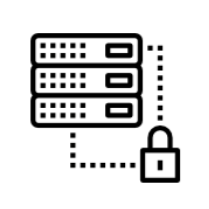 Positive SSL
DV Verification Type
1 Sub-domain
Unlimited Server Licenses
$10,000 Warranty
Trust Logo
30 days Refund
128/256 bit Encryption
INR 2999 / yr
Order Now
---
Why buy an SSL certificate?
In October 2016, Google announced it's move to make Certificate Transparency mandatory for Chrome web browsing. The Certificate Transparency is an open source framework by Google that monitors and audits domain certificates. If you've recently surfed the Internet on your Chrome browser, you've probably noticed an indicator next to a domain name. An indicator which looks like one of the following: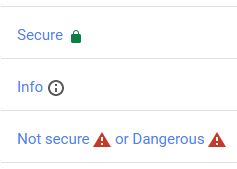 The symbol indicates if a website is safe to visit. Here is the explanation for each:
Secure: The information you send to the site will be private.
Info: The site isn't using a private connection. Someone might be able to see the information you send through this site. Google suggests you don't enter sensitive details, like passwords or credit cards.
Not Secure or Dangerous: Google suggests you don't enter any private or personal information on this page. If avoidable, don't use this site.
HTTP is HyperText Transfer Protocol and the 'S' at the end of HTTPS stands for SSL (Secure Socket Layer). This digital certificate, if installed, activates a padlock and the HTTPS protocol which allows a secure connection from a web server to a browser. Without a digital certificate or a 'HTTPS' connection, Chrome will label the website as 'Not Secure'.
Since January 2017, Chrome has already begun flagging websites as 'Not secure' and since October 2017, all websites will be required to adopt the Certificate Transparency standard.
---
Still confused? Ask us!
If you have any questions that need clarification, we're here to help. Please feel welcome to contact us using the button below; we will be happy to answer any questions you may have about our hosting services.